For 12 years, Origalys, expert in Electrochemical measurement,
is pleased to offer you modern, innovative and effective products.

Origalys thanks BIC and His Majesty Mohammed VI - محمد السادس, roi du Maroc.

Discover our Packs in electrochemistry

We have the Potentiostat fitting your needs.

OGF Pack:

500mA, 1A, 5A or 10A.

Start with a single-channel an extend it to multi-channels, if needed, thanks to the OGFDRV!
It describes chemical phenomena coupled with reciprocal exchanges of electrical energy. Electrochemistry includes all technologies and techniques derived from its scientific work, such as work on electrolysis, corrosion, batteries, fuel cells, accumulators and electroplating.


distributors in 63 countries
OrigaLys - Specialist in electrochemical analysis and measurement equipment

French-made
certified.
Made in Lyon.

Our solutions evolve
for you according to your
demands and needs.

An available team
by email, phone
and online tchat.
Our solutions of electrochemical measurements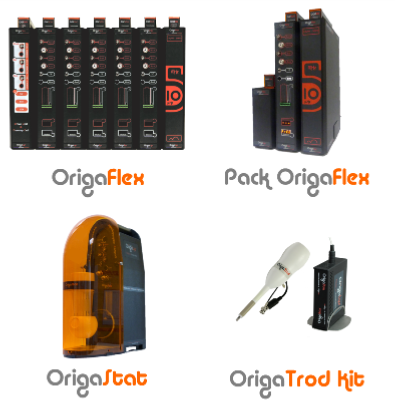 Potentiostats
We have the instrument adapted to your needs and applications: system Potentiostats and Galvanostats mono or multi way, impedance, rotating electrode. Suitable for research, teaching or industry.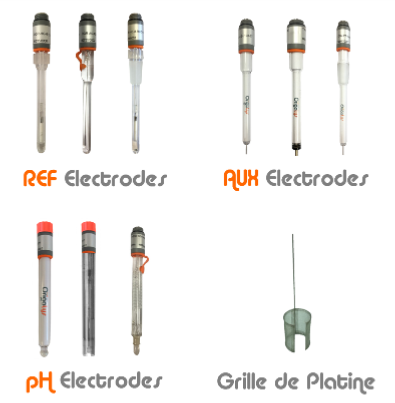 Electrodes
The electrodes are an integral part of the measurement made by our various instruments. We offer you a complete range of electrodes: ECS, Ag/AgCl, platinum wire, pH, and many others.
Potentiostats and Galvanostats OrigaFlex






The multi-channel system: OrigaFlex
A true modular system, which fits your needs
Combinable power: 500 mA, 1A, 5A and 10A

Need specific advice or support? We are available for any advice.
Quality control to prevent corrosion - ASTM F2129

Gain the trust of a CE or FDA branded auditor with OrigaLys solutions. In order to comply with ASTM standards, we support you in the implementation of the various tests required and especially in the understanding of phenomena.

Practical work - TP/PW

Opt for an instrument made in France, benefiting from a real filiation with Radiometer Analytical. Its recent design guarantees a sustainable investment. In addition, its modern and "nice" design appeals to students, with its "cutting-edge equipment" side. Our instruments are ideal for teaching Practical Works in IUT or PC Preparatory Classes*.
Finally, the software is easy to take in hand by students.

Electrocatalysis

"It performs [the Bi-potentiostat OrigaFlex system] perfectly with standard measurements such as Disk Ring (RRDE) measurements of nanoparticles or curves of discharge or charge of battery materials. We used it, for example, in our recent publication for Chem-SusChem."
Dr. Risch, Georg-August-Universität Göttingen, Germany.

Design and Sale of Analysis Instruments in Electrochemistry: Potentiostat, Galvanostat, Impedancemeter and accessories.
Founded in 2010 by R&D engineers from a famous French manufacturer of Potentiostat, Galvanostat and Impedancemètres EIS (Tacussel and then Radiometer Analytical), Origalys ElectroChem SAS is based in Rillieux-la-Pape, 10 km from Lyon (Rhône, France).
OrigaLys draws on more than 40 years of experience and a distribution network in more than 50 countries to offer a complete range of instruments:
Single potentiostats, galvanostats and impedancemeters
Multi potentiostats, galvanostats and impedancemeters
Rotating Electrodes
Current booster
Low current probe
And accessories:
Electrodes (Reference, counter, working, pH, ISE, conductivity cell, µ-electrodes, and so on).
Cells
Battery Holders
Magnetic stirrer
Since 2020, Origalys continues to innovate and diversify by offering its 1st pH-meter (direct successor of the PHM210): the OpH218.
In 2021, Origalys released its 1st conductometer: the OCD218.